After Dallas shootings, united in sorrow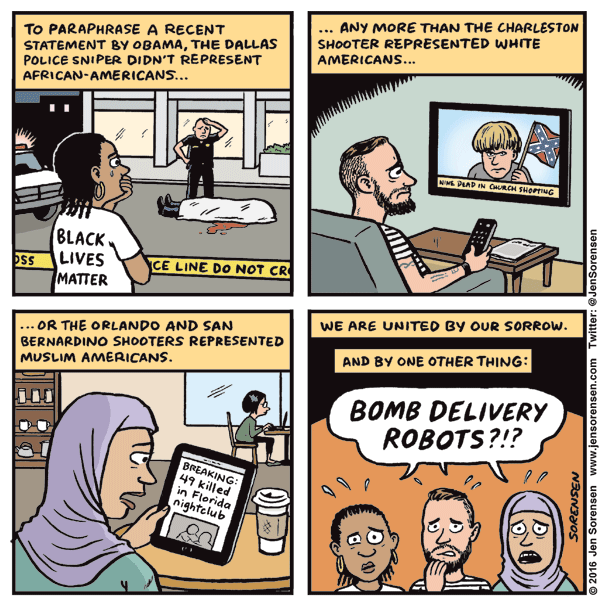 ---
The actual Obama quote, which can be found deep in this article, was:
"The demented individual who carried out those attacks in Dallas, he's no more representative of African Americans than the shooter in Charleston was representative of white Americans, or the shooter in Orlando, or San Bernardino, were representative of Muslim Americans. They don't speak for us. That's not who we are."
It is truly remarkable, and frustrating, how many people do not understand this basic point. Black Lives Matter has never called for violence as a solution to violence. They are whistleblowers who would not exist if there were not a problem, and thanks to them, millions of Americans have been made aware of that problem. It is reprehensible to suggest, as some have, that they are responsible for the actions of a deranged man armed with a weapon he never should have been able to obtain in the first place.
---