I've opened an Etsy shop for my "Pride and Prejudice Illustrated" posters. For those of you who are new to the blog, I was commissioned by NPR Books to draw Jane Austen's "Pride and Prejudice" as a one-page comic for the 200th anniversary of the novel. Let me just say these are the perfect gift for the Jane Austen fan in your life.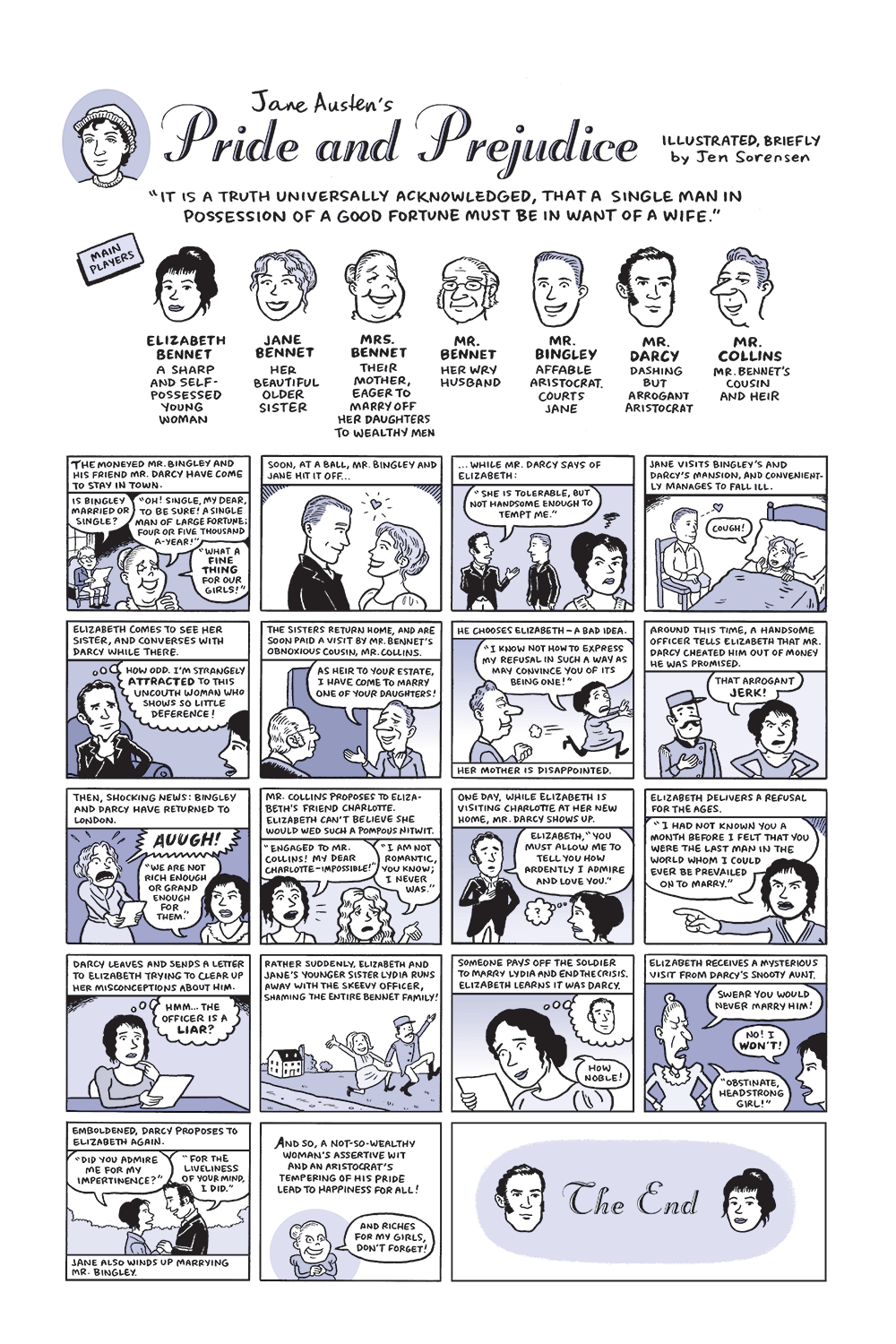 Yes, it's the entirety of "Pride and Prejudice" condensed into one comic strip, printed on heavy paper stock with a soft, silky finish, and hand-signed by the cartoonist herself (er, me). Ships within 1-3 business days. Order now to get one by Christmas!
For the 200th anniversary of Jane Austen's Pride and Prejudice earlier this year, NPR Books asked me to create a one-page comic version of the story. This was something of an artistic challenge, but in the end it seemed to please Jane Austen fans and scholars, who made it the most-read story on NPR that day.
And lo, just in time for last-minute Christmas shopping (or in plenty of time for the 201st anniversary of Pride and Prejudice), I have prepared for you a lovely poster version of the comic, available hand-signed. The printer did an excellent job; the poster is on heavy stock with a smooth, silky finish that you'll want to caress as Jane would Mr. Bingley.