This week on 'Press the Meat'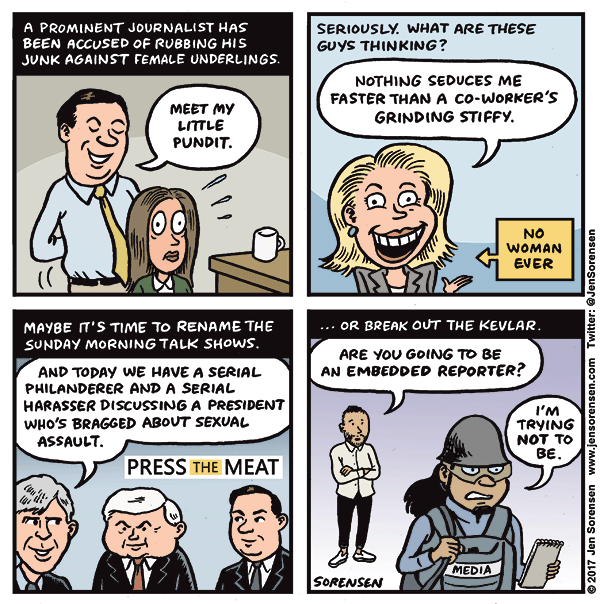 ---
Just in case you missed the news about journalist Mark Halperin, this quote will fill you in:
"The first meeting I ever had with him was in his office and he just came up from behind — I was sitting in a chair from across his desk — and he came up behind me and [while he was clothed] he pressed his body on mine, his penis, on my shoulder," this woman told CNN. "I was obviously completely shocked. I can't even remember how I got out of there — [but] I got out of there and was freaked out by that whole experience. Given I was so young and new I wasn't sure if that was the sort of thing that was expected of you if you wanted something from a male figure in news."
According to the article, three women have come forward to say Halperin pressed erections against them, though he denies the claim.
As Rebecca Traister notes, men like Halperin, Weinstein, and O'Reilly have been influential in shaping our cultural and political narratives. This isn't just about what happens behind the scenes.
---