The
Sorensen

Monologues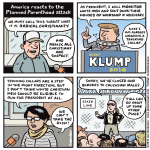 Just in case somebody wildly misinterprets this cartoon, I do not in fact support issuing tracking collars to white males, nor do I blame all of Christianity for the shootings at Planned Parenthood in Colorado Springs. I'm merely illustrating the ludicrousness of the GOP's recent rhetoric against Muslims.
Between this and their incendiary lies about Planned Parenthood, the current crop of Republican candidates have shown themselves to be dangerously unfit for the presidency. But you knew that already.
---
---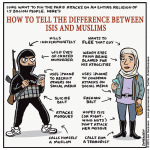 The GOP is demanding that the Democratic presidential candidates use the term "radical Islam" to refer to ISIS. Yet it's hard to imagine them making similar demands that various acts of homegrown terrorism be called the work of "radical Christians." Many would argue that simply committing such an act means one is not a true Christian. By the same token, ISIS is not Islamic, as Islam is understood and practiced by the overwhelming majority of the world's Muslims. So why insist on the label, unless you have an axe to grind about a faith you deem inferior? Why add to the Islamophobic backlash that has already led to a Texas mosque having its front door hit with feces?
ISIS thinks in terms of a "clash of civilizations," and (surprise!) so do American right-wingers. Anyone framing this issue as The West vs. Islam is playing right into ISIS's hands.
---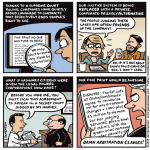 This is a huge story that many progressives seem to be overlooking. In 2013 the Supreme Court allowed companies — Netflix, T-Mobile, rental cars, banks, private schools, medical practices, online retailers, etc. — to slip "arbitration clauses" into contracts for services and jobs that circumvent the court system entirely. If you have a legal grievance, you will be shunted into their private kangaroo court, presided over by often-laughably biased officials hired by the company. The NY Times has a must-read three part series on this truly incredible overturning of a fundamental Constitutional right.
---
Here's a comic I edited by the talented Dylan Edwards about coming out as trans in the era before social media (or many examples of trans people in pop culture). Entitled "How I told my grandma I'm transgender," it shows why media representation is so important. Dylan was a pleasure to work with, and deserves more fame in the comics world.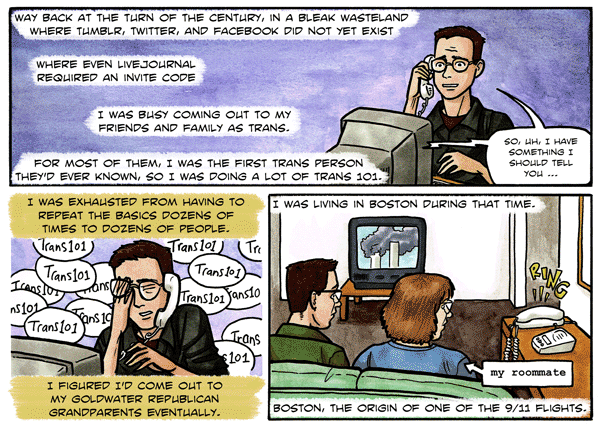 ---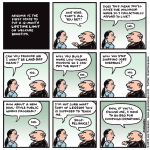 "Welfare reform" is clearly heading towards forcing people into permanent poverty, and Arizona wants to be in the vanguard. Scapegoating the poor for not earning enough while denying them earning power is one of many paradoxes of the GOP. More here.
---