"Government" or "Democracy"?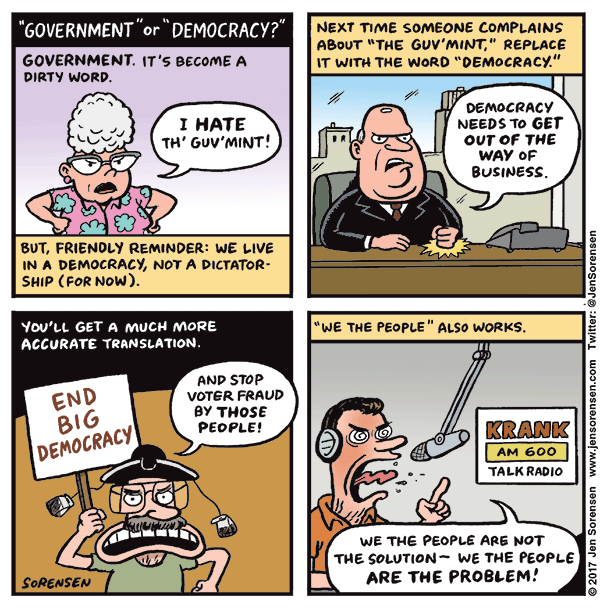 ---
This cartoon came about from the recent realization that an obnoxiously libertarian internet entrepreneur/huckster used to live in my neighborhood. You know, one of those "government needs to get out of the way of innovation" bros who don't perhaps fully appreciate the origins of the internet as a government program, or all the other scientific research that has been government-funded. I'm so sick of these people.
UPDATE: For more, see this blog post responding to reader comments.
---