The
Sorensen

Monologues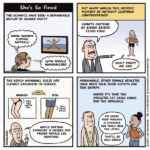 Given the increased respect for women's sports, it was especially absurd to hear that the Norwegian women's beach handball team was being fined €1500 by the European Handball Federation for wearing spandex shorts instead of bikini bottoms. To be clear, the team wore shorts at the European championships in Bulgaria, not at the Olympics.
If you are able, please consider joining the Sorensen Subscription Service!
---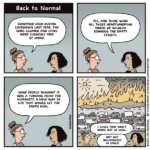 I'm not suggesting that the climate crisis would end if billionaires abandoned private space flight. I am saying that they are the grotesque embodiment of a sociopathic gilded age, narcissistic pig-men who have a moral obligation to end the system that enabled their stupid fortunes in the first place, as Jeff Bezos' ex-wife MacKenzie Scott is admirably trying to do. 
If you are able, please consider joining the Sorensen Subscription Service!
---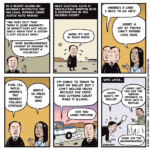 Arizona has a terrible history of suppressing Native voters that bears more than a little resemblance to the Jim Crow South; it was one of the states required to get preclearance from the Justice Department to make any election law changes under the Voting Rights Act, until that rule was gutted by the Supreme Court in 2013. The laws that were recently challenged forbid ballot collection by third parties (who had assisted Native voters living in remote places far from polling centers) and invalidate all ballots that go to the wrong precinct. This apparently happens with some regularity among reservation dwellers who do not have a regular street address. This Washington Post article about the obstacles faced by Native voters provides some useful background.
Please consider joining the Sorensen Subscription Service!
---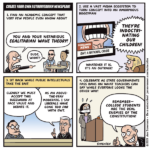 We've seen the right do this over and over, repeating a phrase until it becomes conventional wisdom. Eventually mainstream media outlets and even progressives start using these concocted frames, as Professor Cas Mudde eloquently argued in The Guardian this past weekend.

The GOP has long been at war with academia, and now they seem closer than ever to achieving their dream of shutting down teachers and professors' ability to teach history, social science, and basic critical thinking skills. Several states already have ridiculous bills pending that would chill academic freedom. It's beginning to feel a lot like Hungary!
---