The
Sorensen

Monologues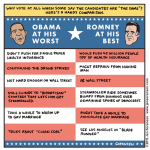 I find that people who spew the platitude that "the candidates are the same" tend to be the ones who have the least to lose if the wrong candidate is elected. At risk of sounding melodramatic, these elections truly are a matter of life and death. If you end the Affordable Care Act and millions of Americans lose their health insurance, people will die as a result. A recent estimate puts the number at 26,000 deaths per year due to lack of insurance; that's more than a few September 11ths. Then there's the Global Gag Rule, which Romney would reinstate. It rarely gets mentioned, but this policy wreaks havoc on women in impoverished nations. Romney would also end contributions to the U.N. Population Fund, which combats the spread of HIV and prevents 22,000 deaths annually.
These are but a few examples. Turning Medicare into a voucher program, radicalizing the Supreme Court for a generation, and displaying an open hostility toward science probably won't help things either. Obama isn't perfect, but as far as I'm concerned, voting is a moral arithmetic problem with a clear answer.
---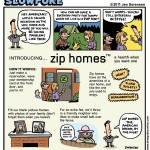 Once again, my weekly cartoon deadline fell before the debate, which I thought Obama won handily. Romney seemed Nixonesque — sweaty, uncomfortable, and oleaginous-haired. But really, this whole process of declaring winners based on zingers and memes leaves me with the feeling that the debates are, well, dumb.
---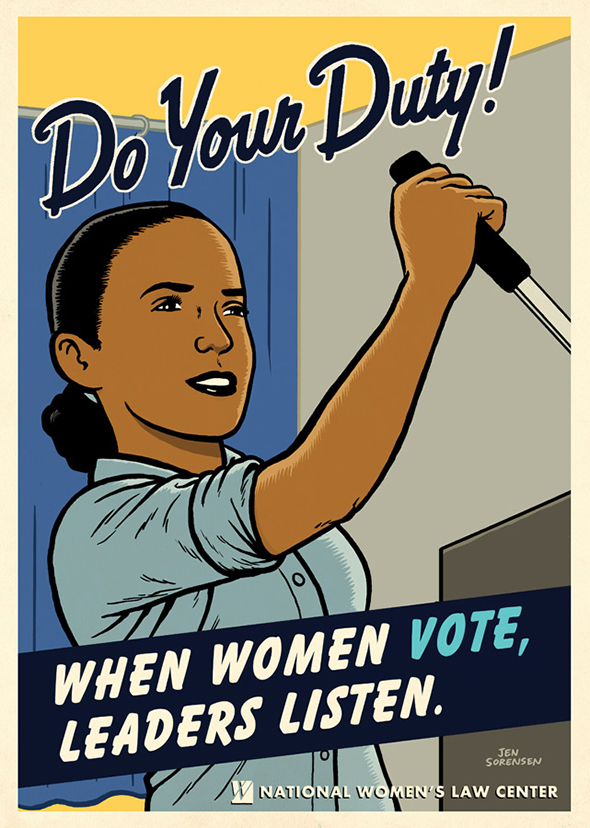 Here's the second installment of my vintage poster series for the National Women's Law Center. You can get a printer-friendly PDF here.
If you're feeling social, you can share it on Facebook here.
---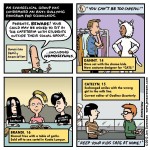 October being Anti-Bullying Month, this comic is about a program created by the Southern Poverty Law Center called "Mix It Up at Lunch Day." The American Family Association objects to the program on the grounds that — according to them — it's actually about promoting the "homosexual lifestyle" in public schools. Sometimes these people make it easy for me.
---
I wanted to share a cool project I've been working on. The National Women's Law Center has commissioned me to create a series of posters as part of their voter education drive. I've had fun learning a thing or two about vintage poster design.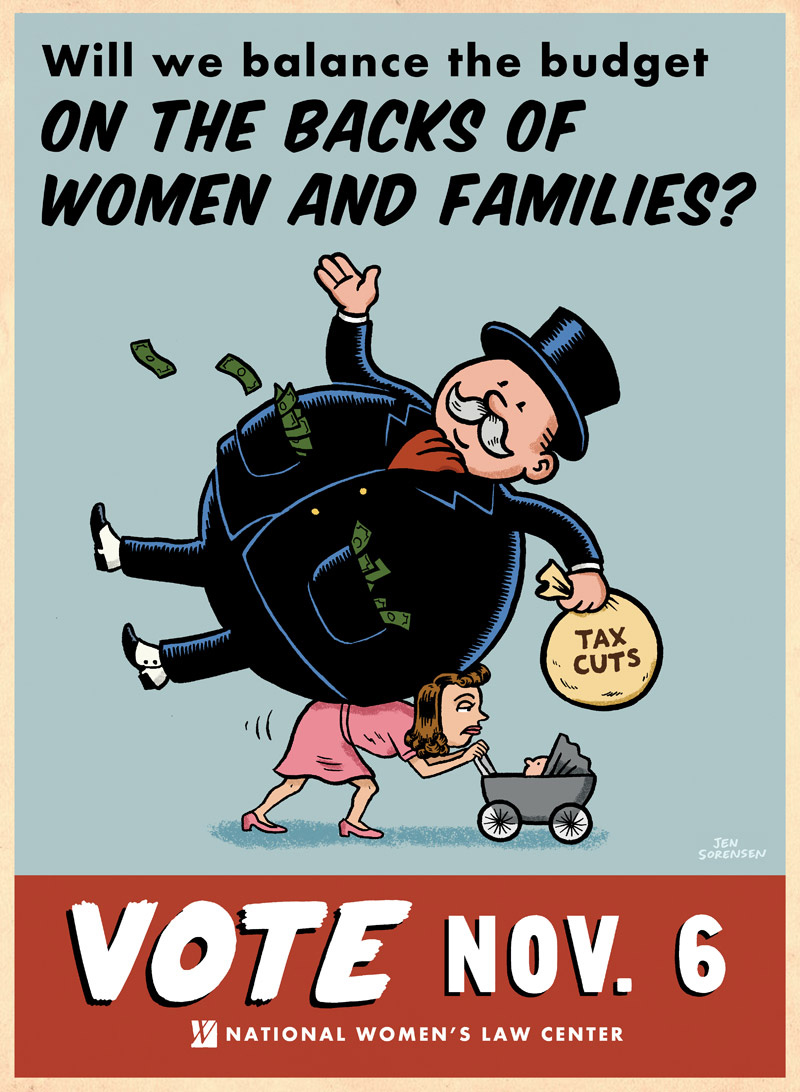 You can share it on Facebook here.
And you can get a free printable version here.
---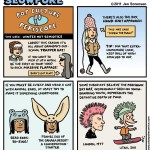 I had a hard time sitting through that debate last week. Rising above the fray through aloof non-engagement does not work when you're being pelted with dung on live national television. It took me back to the frustrating days of not so long ago, when an overabundance of caution and unwillingness to use the bully pulpit proved disastrous. I thought the stronger rhetoric of the campaign season meant that somebody had finally learned that lesson, but apparently not.
---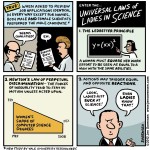 Inside Higher Ed has more on the Yale study:
Female scientists were as likely as male scientists to evaluate the students this way. For instance, the scientists were asked to rate the students' competence on a 5-point scale. Male faculty rated the male student 4.01 and the female student 3.33. Female scientists rated the male student 4.10 and the female student 3.32.
Even I still catch myself thinking of a stereotypical doctor as a guy with a stethoscope, despite the fact that I've had female doctors for my entire adult life. It's harder to get rid of these biases than we think.
The statistic about the decline of women studying computer science is taken from this NY Times op-ed by Stephanie Coontz.
---