This Week's Cartoon: The Universal Laws of Ladies in Science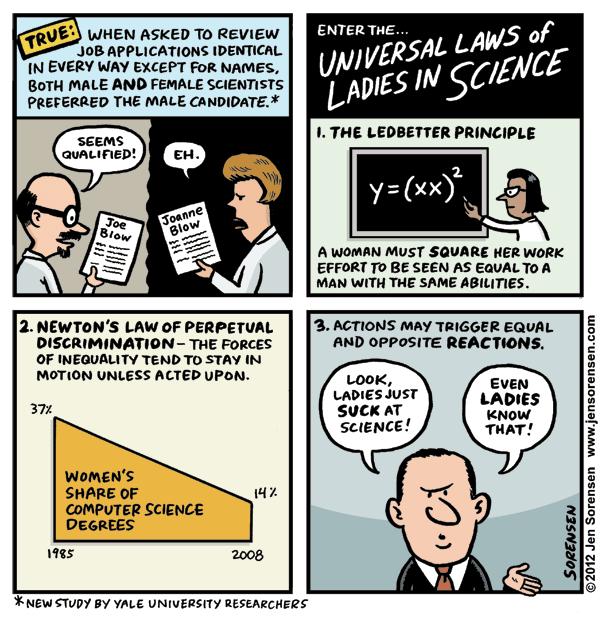 ---
Inside Higher Ed has more on the Yale study:
Female scientists were as likely as male scientists to evaluate the students this way. For instance, the scientists were asked to rate the students' competence on a 5-point scale. Male faculty rated the male student 4.01 and the female student 3.33. Female scientists rated the male student 4.10 and the female student 3.32.
Even I still catch myself thinking of a stereotypical doctor as a guy with a stethoscope, despite the fact that I've had female doctors for my entire adult life. It's harder to get rid of these biases than we think.
The statistic about the decline of women studying computer science is taken from this NY Times op-ed by Stephanie Coontz.
---