The
Sorensen

Monologues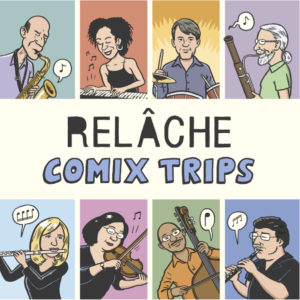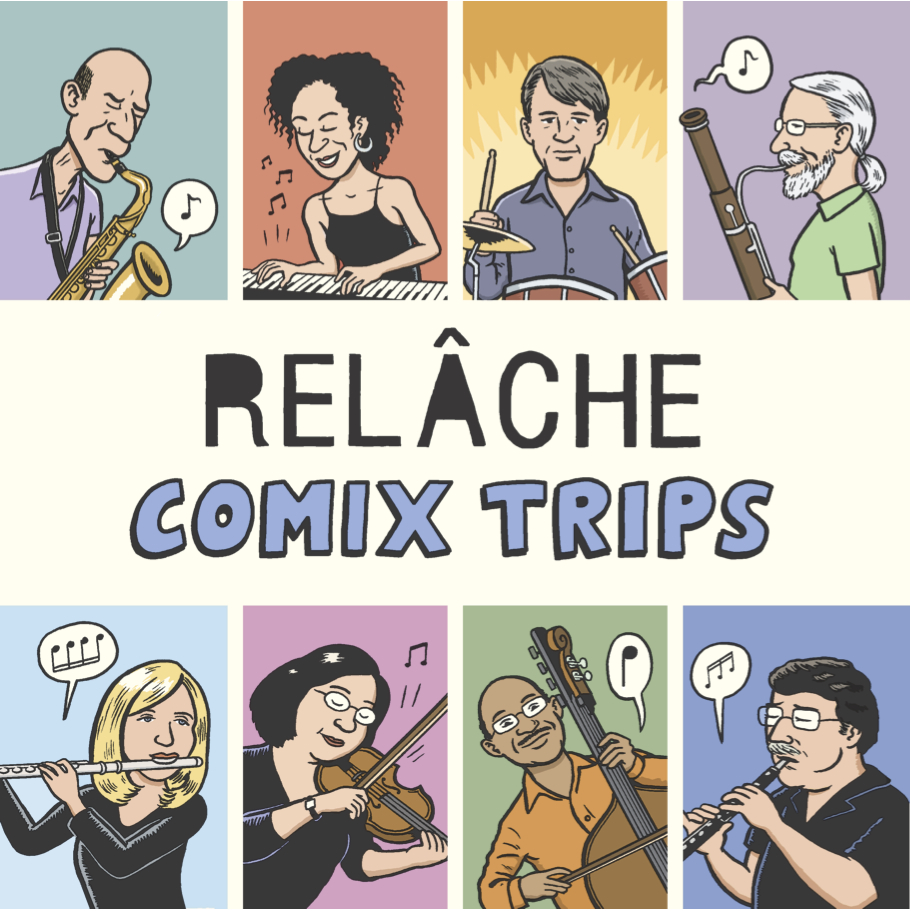 Belatedly sharing this CD cover project for classical label Meyer Media. Relâche is collective of musicians in Philadelphia that has been performing avant-garde "Downtown meets Dada" compositions since 1979. I was honored to be asked to illustrate the cover of their latest album, "Comix Trips." It's a good album, too! Really quirky, fun, modern compositions that cartoon fans would appreciate.
---
Here's a cover I drew for the Inlander altweekly in Spokane, WA (click to enlarge):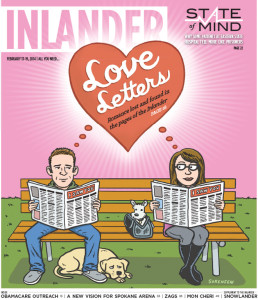 I used a cool Photoshop trick for the little rays around the heart, which I'm quite proud of.
---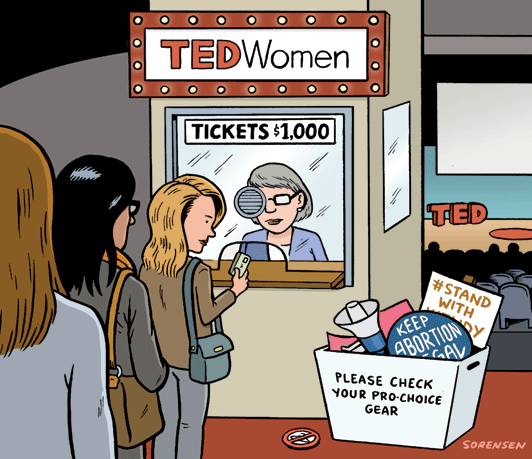 I illustrated Jessica Valenti's article in the new issue of The Nation. I've probably blown my chances of ever getting a speaking gig at TEDWomen, but I learned from the article that they don't pay anyway. At nearly $1,000 a ticket, you'd think they could afford it!
---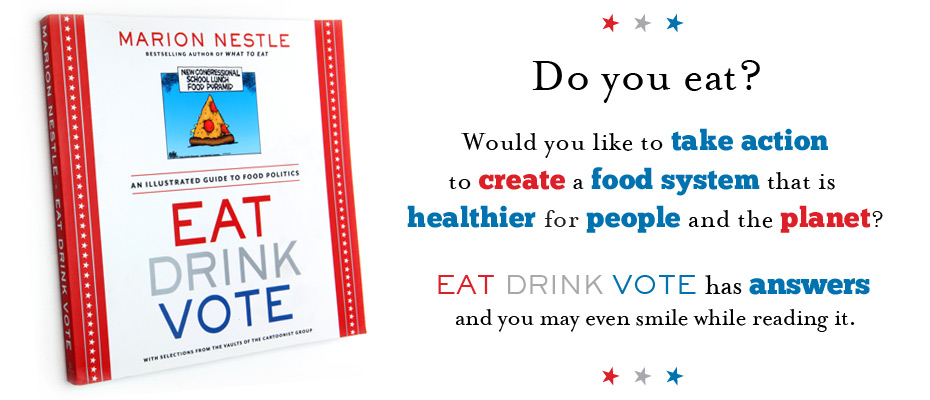 'Tis the season of Publication of Books Containing My Drawings. "Eat Drink Vote" is a collection of essays about the many issues surrounding our food supply, paired with political cartoons by a number of artists. The author, NYU professor Marion Nestle, is perhaps best known for her book "What to Eat," which I highly recommend for anyone seeking to answer that question.
---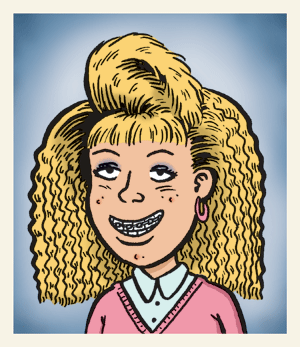 One thing I've been working on in addition to my political cartoons is a bunch of illustrations for the Book of Jezebel, which was officially released this week. The book is laid out like a dictionary, filled with humorous entries on a variety of subjects (this illo is for "Perm"). It feels a lot like America: The Book; it's from the same publisher (Grand Central). A number of women illustrators and writers contributed, and I'm honored to be among them.
More info at http://bookofjezebel.com/
---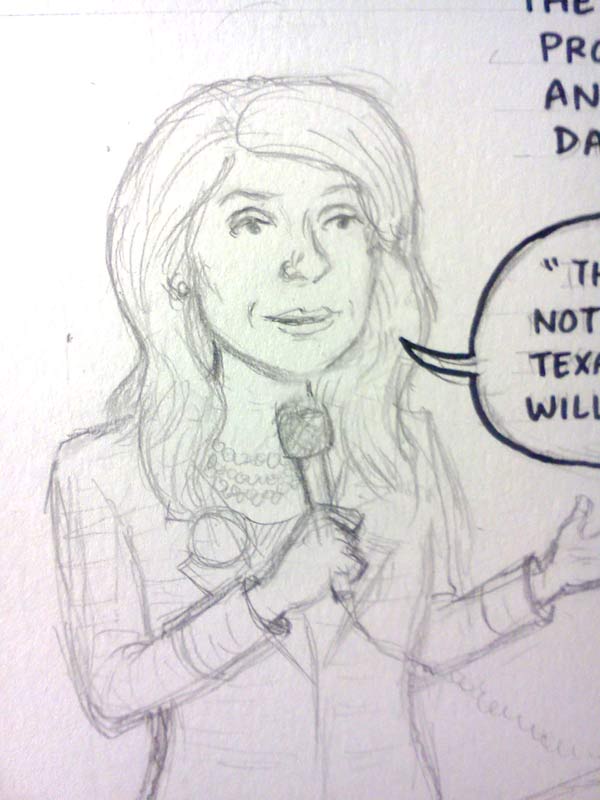 Is that Wendy Davis on my drawing table? Why, yes it is. This is from a long-form comic I'm working on for a nonprofit, to be published next week.
---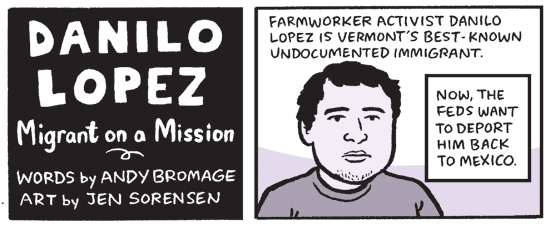 I've been meaning to share a one-page comic I drew recently for Vermont's Seven Days altweekly, which publishes a cool annual cartoon issue full of stories rendered in comic format. I teamed up with News Editor Andy Bromage to create this piece about a local activist for undocumented farm workers, Danilo Lopez, whom you could justifiably call the Cesar Chavez of Vermont.
Danilo was ordered to self-deport by July 6. Not long after the comic was published, U.S. Immigration and Customs Enforcement granted him a "stay of removal" that postpones his deportation for at least another year. While I doubt that the comic affected the ICE's decision, I'm right proud of it nonetheless.
---
Ever wonder what Jane Austen's "Pride and Prejudice" would look like as a one-page comic? For the novel's 200th anniversary, NPR Books asked me to create such a thing.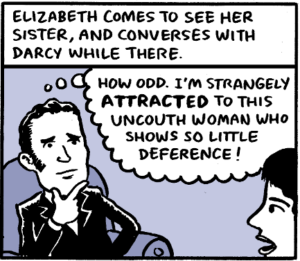 A technical aside: this was the first time I've ever had to lay out a comic specifically with mobile device readers in mind. Apparently NPR gets huge amounts of mobile traffic, so they split the comic up into individual panels that rearrange themselves depending on platform/screen size. Pretty interesting, and something Jane Austen likely never imagined would happen to her novel as she wrote it two centuries ago. (For a truly meta experience, check out this Storify of a Twitter conversation about making comics "responsive" between two news design people and myself.)
As a creator of complex female characters, of course, Austen was very much ahead of her time. Two hundred years ago, she was more highly advanced than most Hollywood screenwriters are today.
---
Here's the latest in my series for the National Women's Law Center.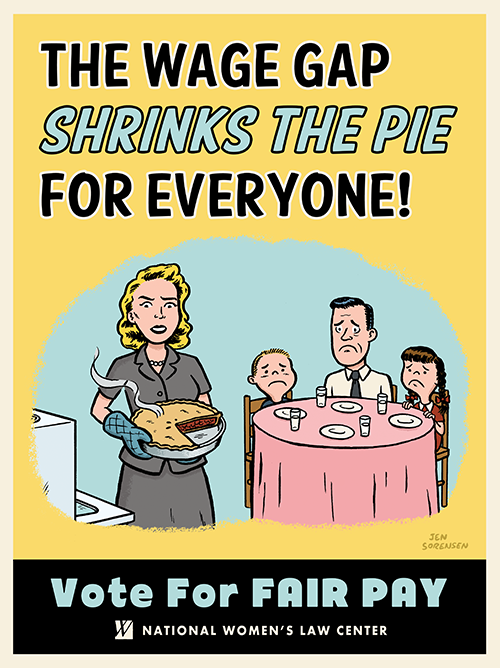 Printable version here. You can share on Facebook here.
---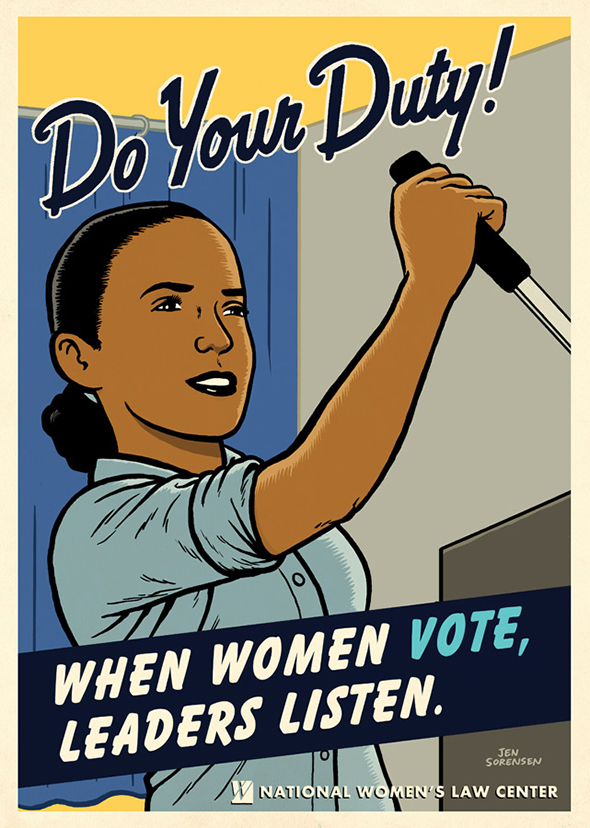 Here's the second installment of my vintage poster series for the National Women's Law Center. You can get a printer-friendly PDF here.
If you're feeling social, you can share it on Facebook here.
---
I wanted to share a cool project I've been working on. The National Women's Law Center has commissioned me to create a series of posters as part of their voter education drive. I've had fun learning a thing or two about vintage poster design.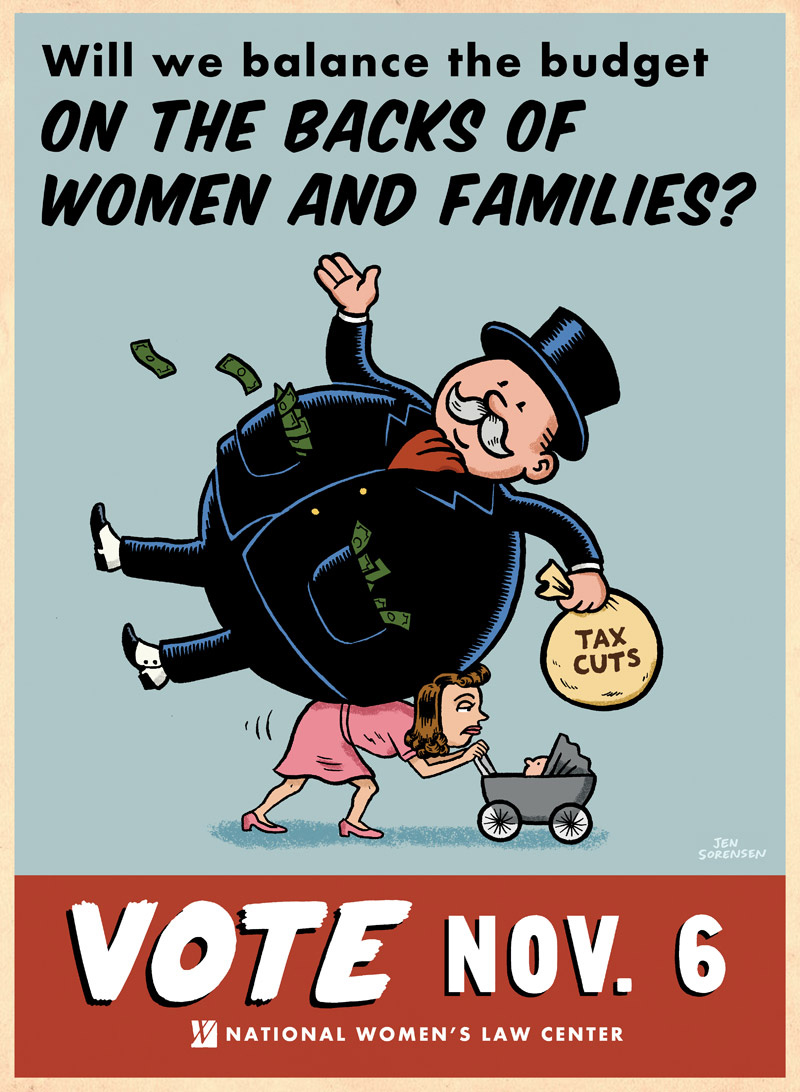 You can share it on Facebook here.
And you can get a free printable version here.
---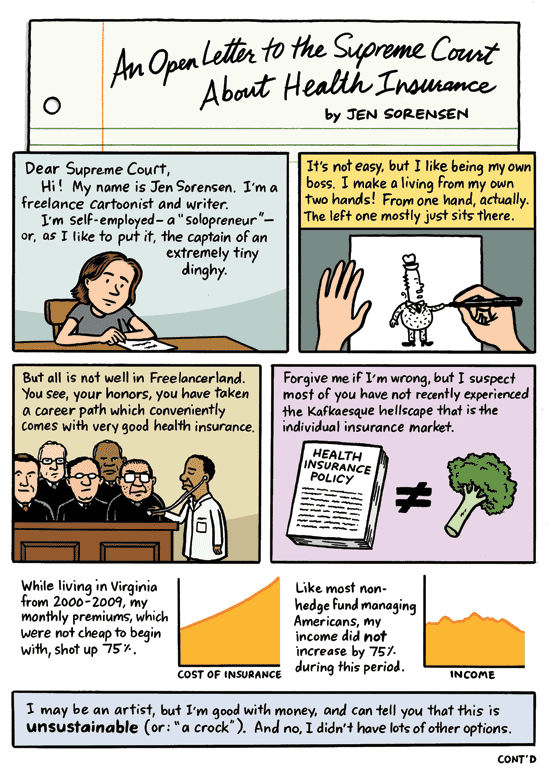 I neglected to post this while I was traveling and having some FTP issues, so in case you haven't seen this elsewhere (it is the most widely-shared thing I've ever drawn), please check out this 4-page "graphic op-ed" I created for Kaiser Health News. Click through for the rest of the comic.
It's a personal piece about my history with health insurance on the individual market. During the Affordable Care Act debate, there was lots of discussion about "death panels" and other complete nonsense, but little about the difficulties faced by self-employed people. Being a freelancer is hard enough — when you throw in this disincentive, it becomes downright impossible for many people.
Suffice it to say, I'm not optimistic about the Supreme Court's looming decision.
---