The
Sorensen

Monologues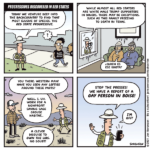 In my own personal experience, red state progressives are amazing badasses. Which is not to say there aren't incredible activists in blue states. But there's a certain humility, I think, that comes with going up against incredible odds, and an awareness of who your real enemies are. 
If you are able, please consider joining the Sorensen Subscription Service!
---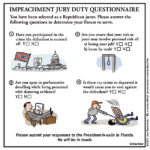 I was already pretty cynical about what the GOP has become, but the number of Republican politicians defending domestic terrorism, lying about who the perpetrators were (Nancy Pelosi?! Antifa?!), and lying about the election results, has exceeded even my worst expectations. On Fox, Tucker Carlson falsely suggested the impeachment trial was deceptive, comparing it to the "myth" that George Floyd died at the hands of police. This is one of the most-watched news programs in the country spewing shockingly sick conspiracy theories. The fact that there are no consequences anymore — for anything — is a sign that this grotesque movement has captured far too much power. If there is no bottom, where does that lead us?
---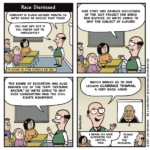 There's been a spate of stories lately about the right's attempts to block Black history education. To mention just one: An Ogden, Utah Montessori (!) school sent an opt-out form to parents after receiving pushback to planned Black History Month activities. The letter, which the school sent "reluctantly," according to the director, allowed families "to exercise their civil rights to not participate in Black History Month at the school." Now there's a new twist on civil rights!
---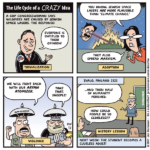 As you've probably heard by now, newly-elected Republican Representative from Georgia Marjorie Taylor Greene once endorsed an anti-Semitic conspiracy theory that wildfires in California were caused by laser beams from the Rothschilds, a Jewish family that figures prominently in many such theories by far-right hate groups. It's easy to laugh at this stuff, but she is increasingly becoming the face of the GOP.  The growing momentum of this movement, as it swallows the entire Republican party like a rapidly expanding sinkhole, is incredibly dangerous.
---