An Ugly Decision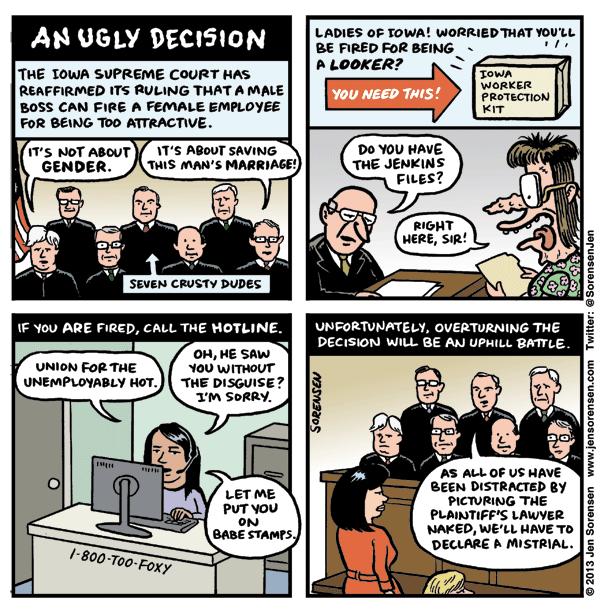 ---
The Trayvon Martin decision was announced just a bit too late for my deadline this week. As it turned out, I was already working on a cartoon about a different court case — less tragic, but similarly mind-boggling in its outcome. The Iowa Supreme Court, which you can see in all its demographically-limited glory here, actually ruled for the second time that a male dentist could legally file his female assistant because he found her too attractive. Via TPM:
"Coming to the same conclusion as it did in December, the all-male court found that bosses can fire employees they see as threats to their marriages, even if the subordinates have not engaged in flirtatious or other inappropriate behavior. The court said such firings do not count as illegal sex discrimination because they are motivated by feelings, not gender."
Maybe in the past attractive people have had advantages in the workplace, but no longer in Iowa!
---