The "politicization" game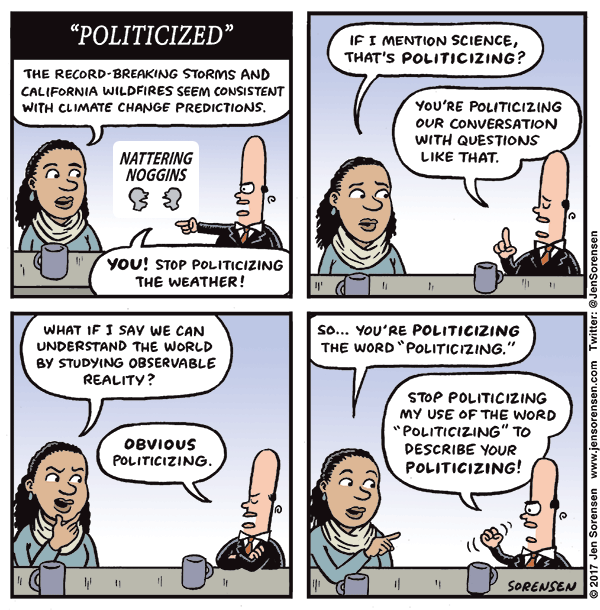 ---
As I noted a few weeks ago, Fox Propaganda accused CNN of advancing a "leftist agenda" for bringing up a possible connection between climate change and the freakish storm that hit Texas. Around that time I was also gobsmacked by a quote from the CEO of the Weather Channel:
"I believe in climate change, and I believe it's man-made," said Dave Shull, the company's chief executive and a Republican, who spent much of Friday in the newsroom. "But I'm not a big fan of the term. It's been politicized."
Emphasis mine. The article explains how the Weather Channel is afraid of alienating its core audience by bringing up the subject. Hell, why bring up the weather at all, if you're going to be that squeamish about science?
Republicans use the same tactic for shutting down discussion about gun control after mass shootings, claiming that would be "politicizing" a tragedy. Crying politicization in these contexts is not a valid argument; it's simply a ploy to silence ideas that conflict with their agenda, and news outlets shouldn't kowtow to it.
---