Pride and Prejudice posters in Etsy shop
I've opened an Etsy shop for my "Pride and Prejudice Illustrated" posters. For those of you who are new to the blog, I was commissioned by NPR Books to draw Jane Austen's "Pride and Prejudice" as a one-page comic for the 200th anniversary of the novel. Let me just say these are the perfect gift for the Jane Austen fan in your life.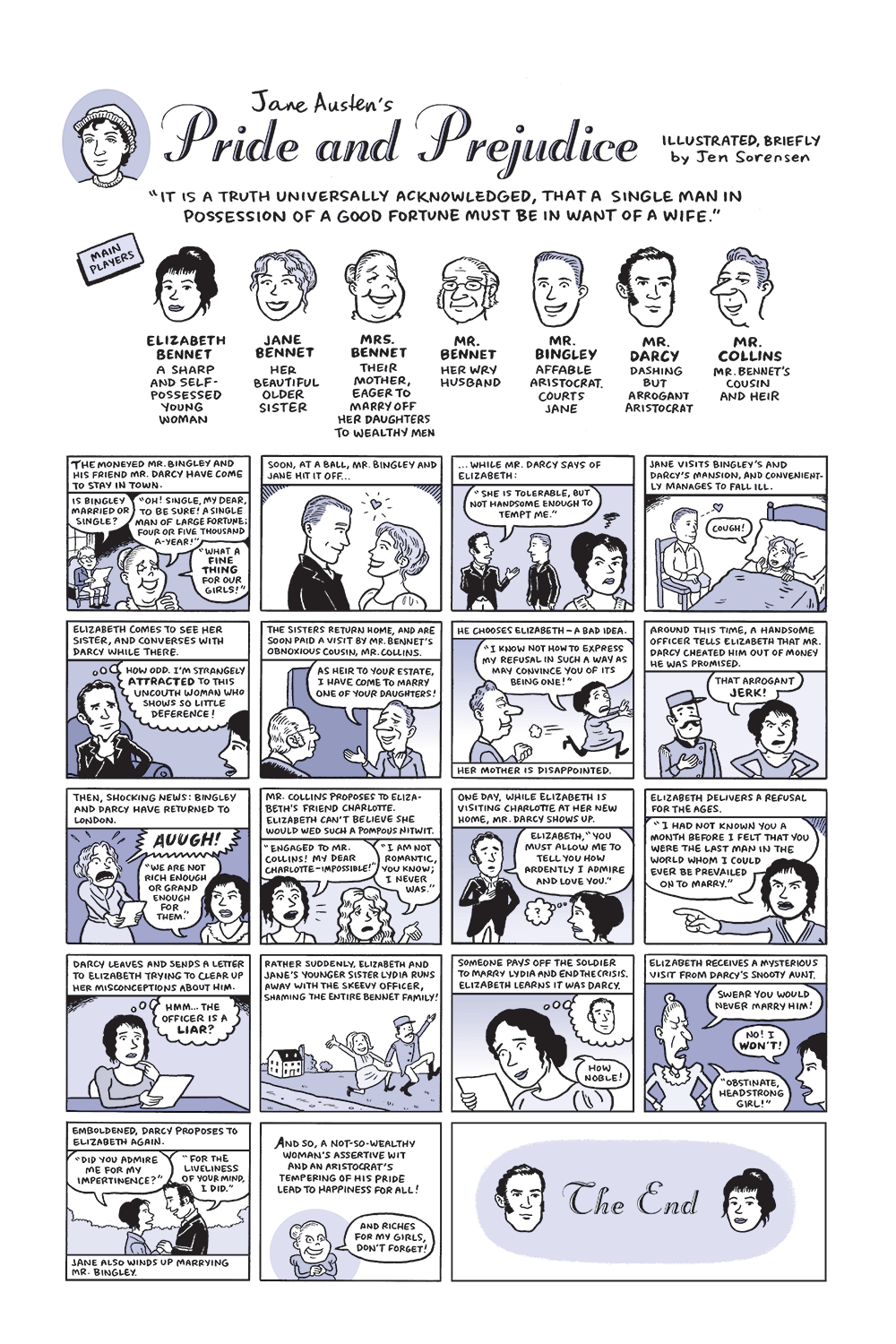 Yes, it's the entirety of "Pride and Prejudice" condensed into one comic strip, printed on heavy paper stock with a soft, silky finish, and hand-signed by the cartoonist herself (er, me). Ships within 1-3 business days. Order now to get one by Christmas!
---