Announcing my new gig: Graphic Culture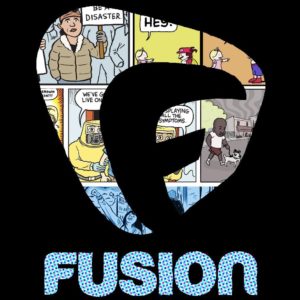 Some of you have noticed a lack of activity here on the blog, and later posting of cartoons than usual. This is because I have started working as Comics Editor for Fusion, a new media company from ABC and Univision. If you aren't familiar with Fusion, it's both a cable channel and digital news outlet aimed at diverse young adults. (It's OK if you're not a young adult — you can still enjoy it.)
Last fall, we launched Graphic Culture, a collection of cartoons, comics, and longer-form graphic journalism pieces, as well as occasional animation and articles about cartoonists. The site is still in "Beta" — a whole new site, and Graphic Culture front page, is coming soon. But I invite you to check it out now. We've published lots of great stuff already, including this roundup Charlie Hebdo cartoons.
If you'd like to help out, please follow us on Facebook, Twitter, or Instagram. I'm very glad to be able to create new opportunities for cartoonists and bring new comics projects into the world.
So now you know why I haven't been blogging much. I have a good excuse!
---