Coronavirus Spring Break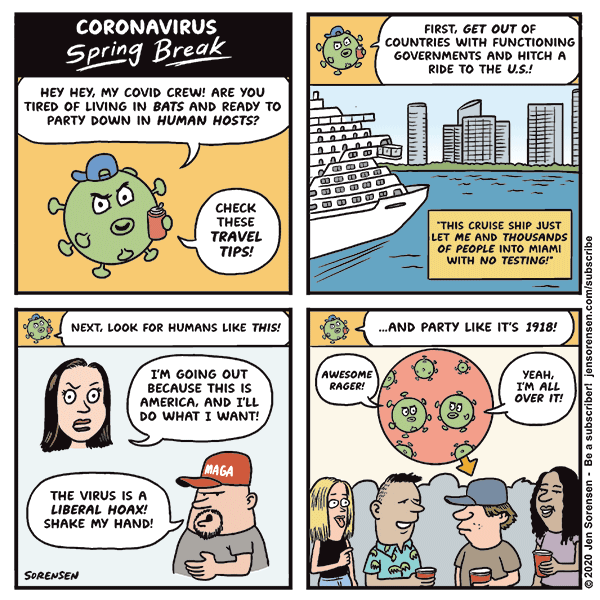 ---
The Miami cruise ship referenced in the second panel had a passenger test positive after leaving the ship; thousands of passengers boarded after that person left, and were allowed to enter Miami without screening.
And in case you missed it, former Miss Nevada and Trump supporter Katie Williams boasted of eating at a crowded Red Robin because she's American, dammit, and nobody tells us what to do. Because nothing says FREEDOM like being a vector for mass death!
Help sustain these comics — join the Sorensen Subscription Service!
---