Beat the Press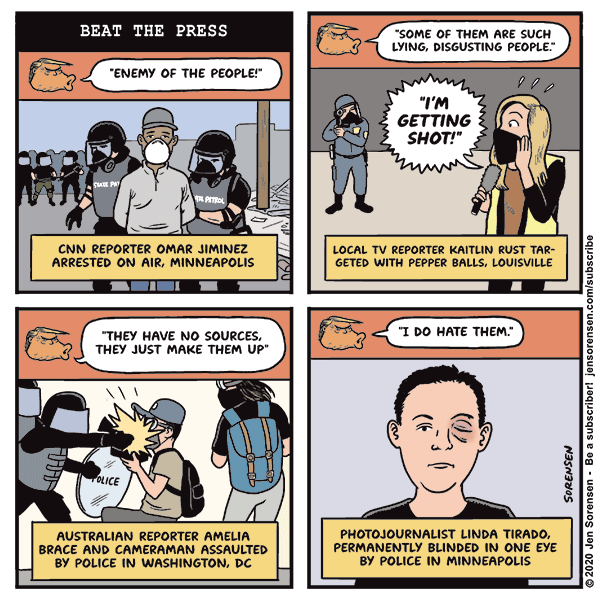 ---
Most people have probably seen the footage of CNN journalist Omar Jiminez being hauled off in the middle of a live broadcast. You can view the video of Kaitlin Rust being fired on here, and I encourage you to view the Australian reporters being attacked while filming yesterday's peaceful protest near the White House, if you haven't seen it. The CBC has a good interview with Linda Tirado, who is much more chipper than I'd be a couple days after losing an eye.
It seems there should be more discussion linking Trump's violent rhetoric about the press with what we see happening now. As Eric Boehlert notes:
Incredibly, some in the press still won't make the public connection between Trump's violent rhetoric and physical attacks on the media. Over the weekend, the New York Times and the Washington Post detailed attacks on journalists covering the protests. Yet the articles never mentioned Trump and his rancid anti-media attacks.
If you are able, please consider joining the Sorensen Subscription Service!
---