Home of the grave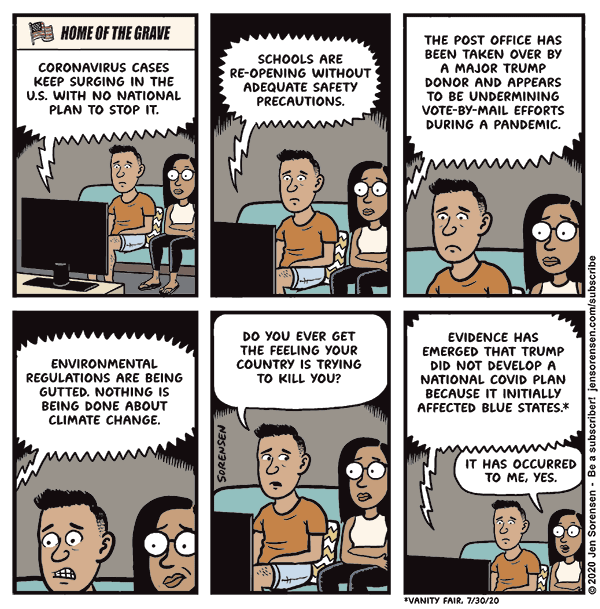 ---
The Vanity Fair article referenced in the last panel is here. Key paragraphs:
…the prospect of launching a large-scale national plan was losing favor, said one public health expert in frequent contact with the White House's official coronavirus task force.

Most troubling of all, perhaps, was a sentiment the expert said a member of Kushner's team expressed: that because the virus had hit blue states hardest, a national plan was unnecessary and would not make sense politically. "The political folks believed that because it was going to be relegated to Democratic states, that they could blame those governors, and that would be an effective political strategy," said the expert.

That logic may have swayed Kushner. "It was very clear that Jared was ultimately the decision maker as to what [plan] was going to come out," the expert said.
That anyone on the White House pandemic team would suggest this is beyond scandalous. And yet, how many people know about this story?
---