Stacking the Democracy Deck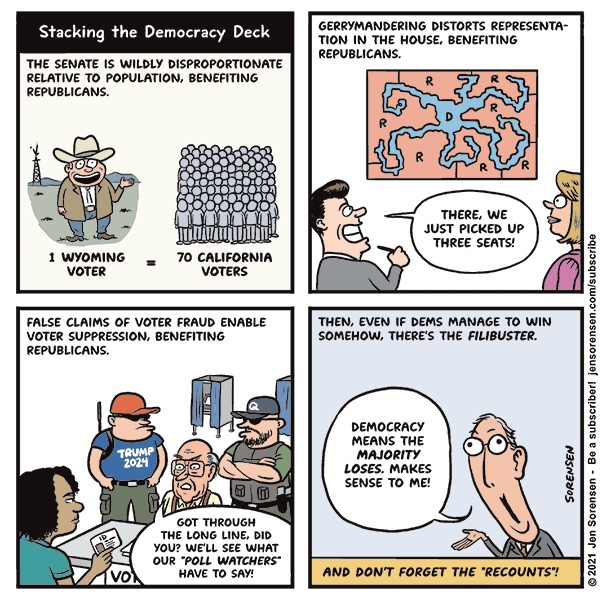 ---
The poll watchers in the third panel were inspired by the Texas bill that would, among other affronts to fairness and decency, "empower partisan poll watchers by allowing more access to polling places and threatening criminal penalties against officials who restrict their movement." Ah, what could go wrong?

Truth be told, I've been trying to come up with a cartoon about the nutty Arizona "recount" and similar undertakings around the country for a few weeks now, but there's only so much you can satirize sheer lunacy. There's no concept to even argue against — it's just an ever-expanding bowl of nonsense Jell-O.
If you are able, please consider joining the Sorensen Subscription Service!
---