More Maladies of the Information Age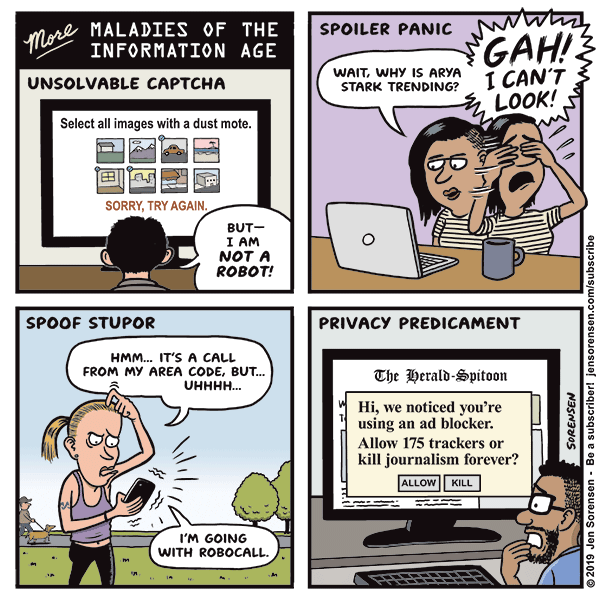 ---
I figured I'd take a break from The Horrors this week, something I could certainly use, and you probably could too. In calmer years past I drew more cultural strips, which are political in their own right, even if political cartoon traditionalists don't see it that way. I may start doing a few more of these in the months ahead.
I have personally encountered all of the problems illustrated in this cartoon, the most recent one being Game of Thrones spoiler panic. The hubbo and I broke our longstanding rule of not paying for cable TV and signed up for HBO Now with a Roku (CHEAP!) so we could watch the final season of Game of Thrones without people on Twitter ruining it for us. But I haven't had a chance to watch the latest episode yet, and I feel like I can't check social media until I do.
Help sustain these comics — join the Sorensen Subscription Service!
---