I've drawn a follow-up to my earlier comic for Kaiser Health News about being a freelancer in search of decent health insurance. This one is about my experience getting covered through the Affodable Care Act.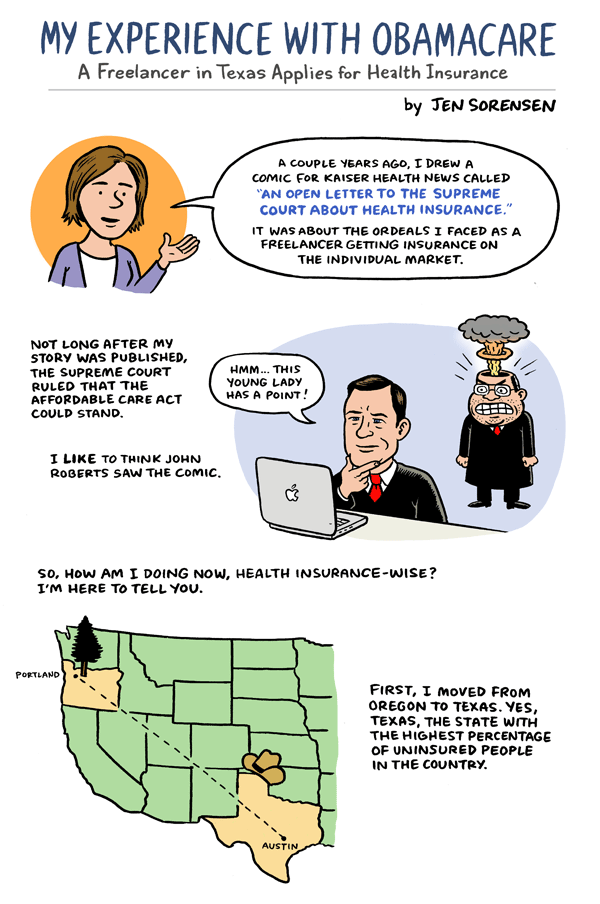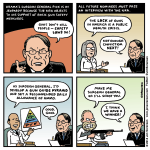 You know your country has gone off the deep end when a Surgeon General nominee encounters fierce political opposition because of this:
On the local level, the NRA has tried to bar pediatricians from counseling parents about the risks of keeping guns at home. The American Association of Pediatrics recommends that doctors begin to talk to parents about gun safety even before their baby is born and continue the conversation yearly, just as doctors talk to parents about the dangers of swimming pools and the importance of bicycle helmets. Florida passed a gag law in 2011; crafted by an NRA lobbyist, the bill forbids doctors from "making written inquiry or asking questions concerning the ownership of a firearm or ammunition by the patient or by a family member of the patient." A district court ruled the following year that the law restricted physicians' rights to free speech and the case is now in the appeals process. Murthy's opposition to pediatrician gag laws was one of the reasons cited by the NRA and Rand Paul in their attempt to disqualify him.