One of the projects I've been working on is an comic for the ACLU about innocent people trapped on the No Fly List.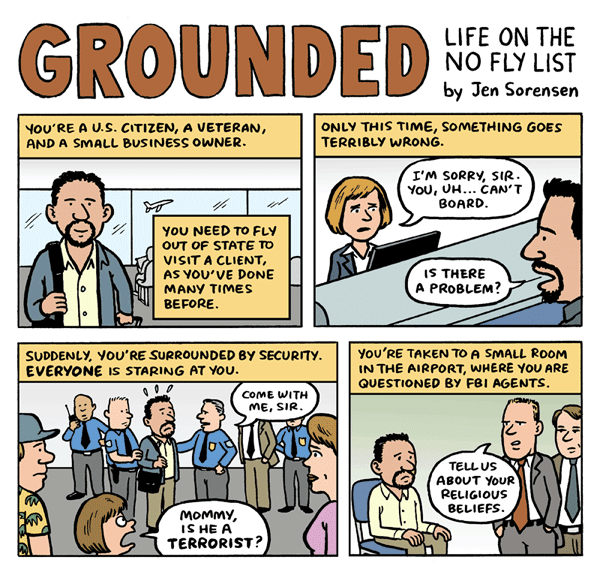 (Click to read the whole story on the ACLU website)
Working on this story (based on actual client testimony) was a real eye-opener. As things stand now, these people have alarmingly little recourse to clear their names.
Oral arguments in the ACLU's lawsuit Latif v. Holder took place this week in Portland, OR.
The past month or so has probably been the busiest of my entire career as a cartoonist. In the meantime, I've been remiss about updating the blog, so I'm going to try to get caught up here with a few posts.
One major development is that was named the recipient of the 2014 Herblock Prize, a prestigious editorial cartooning award from the Herb Block Foundation. (I had been named Finalist in 2012.) It's a humbling experience, being part of the legacy of such an influential cartoonist who was so consistently on the right side of history. I've received more kind emails and comments than I can keep up with, which has been truly heartwarming.
Here's additional coverage from the Washington Post.