No Fly List comic for ACLU
One of the projects I've been working on is an comic for the ACLU about innocent people trapped on the No Fly List.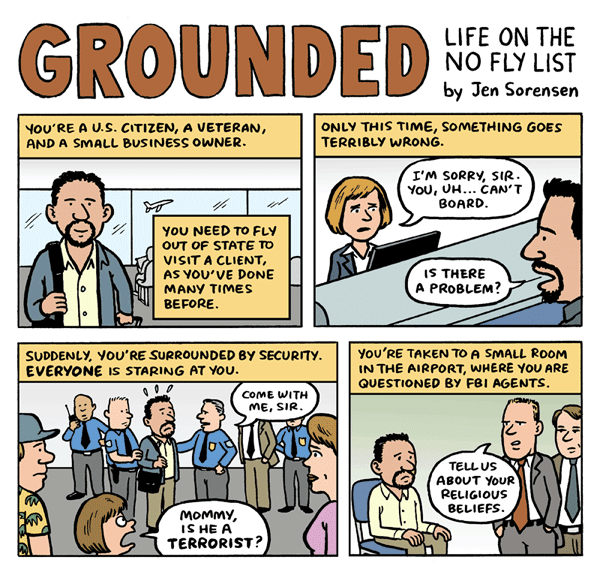 (Click to read the whole story on the ACLU website)
Working on this story (based on actual client testimony) was a real eye-opener. As things stand now, these people have alarmingly little recourse to clear their names.
Oral arguments in the ACLU's lawsuit Latif v. Holder took place this week in Portland, OR.
---