This Week's Cartoon: "Zip Homes"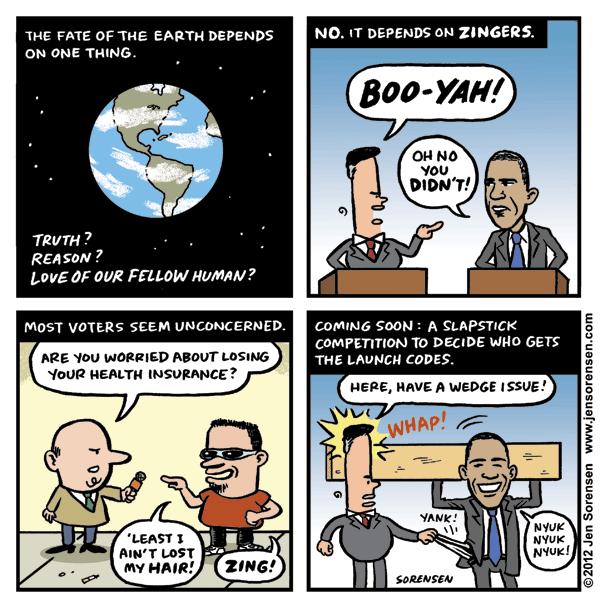 ---
I'm assuming everyone is familiar with Zipcars. I'm currently reading Strapped: Why America's 20- and 30-Somethings Can't Get Ahead, by Tamara Draut. The chapter about housing contains some telling statistics (bear in mind that the book was published in 2005, before the bubble burst, not that things are oh-so-affordable now).
Between 1995 and 2002, rents in nearly all of the largest metropolitan areas rose astronomically. Median rents in San Francisco ballooned 76 percent; Boston, 62 percent; San Diego, 54 percent

A house purchased in Levittown back in 1952 for $6,700 ($44,647 in today's dollars) sold for $300,000 in 2003.
Draut goes on to describe a family in San Lorenzo, CA. A young couple can't afford to buy a home in the same town as their parents, who couldn't afford to buy their own house if they had to buy it today. When you throw in stagnant incomes, massive unemployment, and austerity fever, it becomes clear that America needs… ZIP HOMES!
---