Speaking of Gay Marriage
I have a cartoon in a cool book that just came out, Here Come the Brides!: Reflections on Lesbian Love and Marriage, edited by Audrey Bilger and Michele Kort (Seal Press). I collaborated with LA writer and performer Judy Scheer, who was fun to work with, and a natural at prepping a cartoon script (many people are really not).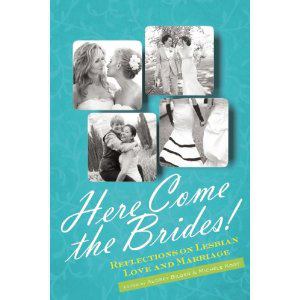 The book is filled with moving essays from women with a variety of takes on relationships and the institution of marriage. Coincidentally, I turned in my final art just as crowds were pouring into the streets of New York City to celebrate the legalization of same-sex marriage in the state. More info at the editors' blog here.
---