Scenes From SXSW Interactive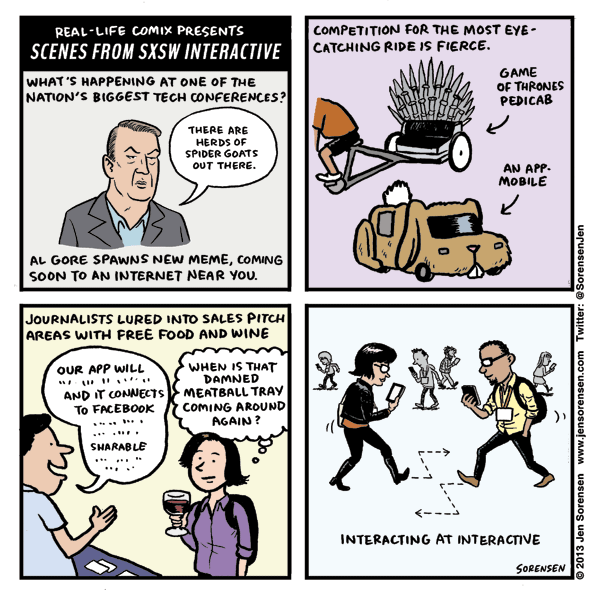 ---
It's probably a good thing that SXSW ended, or I'd never be productive again.
A couple of these drawings were purloined from a series of illustrations I was doing for the Austin Chronicle. I maintained an informal "SX Sketchbook" for their blog. You can check out my coverage here (this page links to previous installments).
I was particularly enamored with the trade show booth of an established HR company called TriNet. Realizing, perhaps, that their business is on the dry side, they invented a fake company called YamTrader, and set up a giant yam with food inside (albeit no yam dishes, if memory serves.) They had a yam mascot and everything. Note to self: next trade show, we are building a larger-than-life beet to catch editors' attention.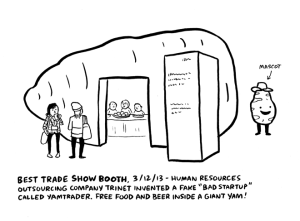 ---