Creative Disruption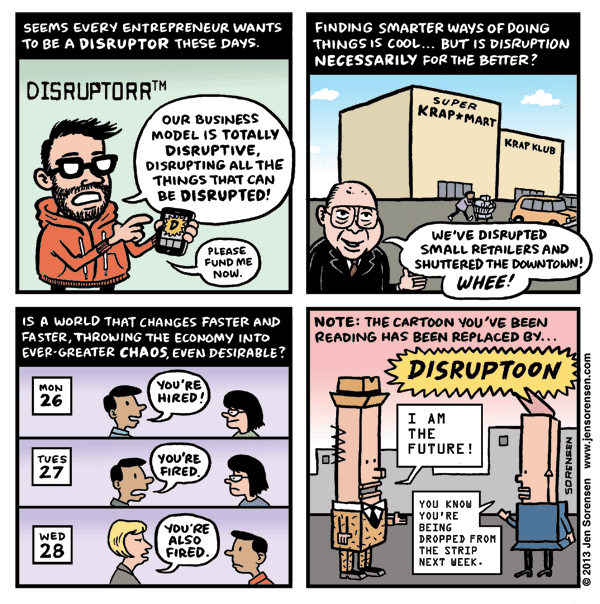 ---
A subtle point this week, but one I've been meaning to make for a while. This article about Amazon founder and new Washington Post owner Jeff Bezos served as a reminder:
"But then, few newsrooms have ever been confronted with a new owner whose zeal for disruption is matched by his obsession with tinkering until he gets it right."
I'm not opposed to disruptive technology, or change in general. iPhones happen. But simply valuing market upheaval for the sake of market upheaval strikes me as a little self-serving. It's an approach that tends to benefit the owners of a company and the financial industry, which thrives on churn, but not necessarily the public. If anything, it seems most people could use a little more predictability and stability in their lives — the comfort of knowing their mortgage will be paid, and their health insurance kept.
Commenters on Daily Kos pointed out an essay by Judith Shulevitz on this very subject that had coincidentally appeared in The New Republic just a few days earlier. Well worth reading.
---