Comic for ACLU: Stealth Attack – The New Abortion Laws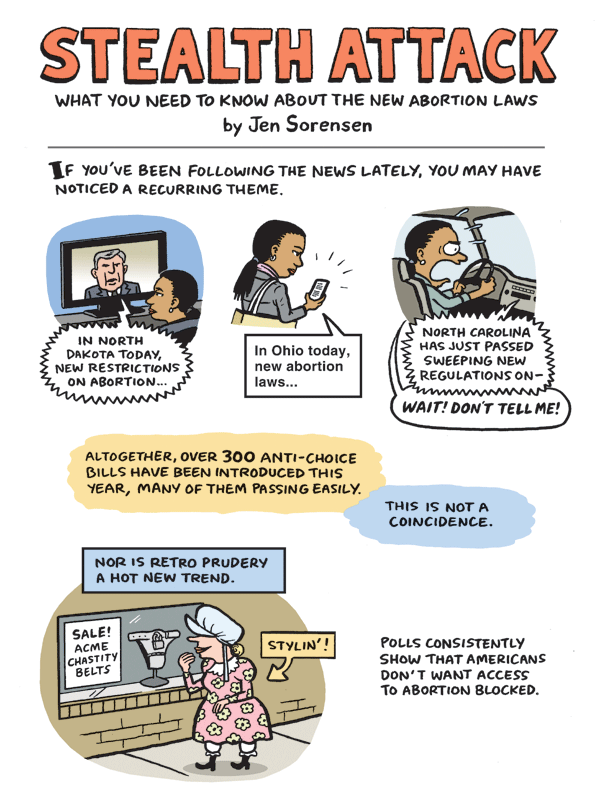 Finally I get to share this very cool project I've been working on. The ACLU commissioned a long-form comic from me about the rash of new abortion restrictions around the country. Click through for the full story.
The comic also appears on Medium with a slightly different ending.
---