Cartoon flashback: World's Scientists Flummoxed by Snowstorm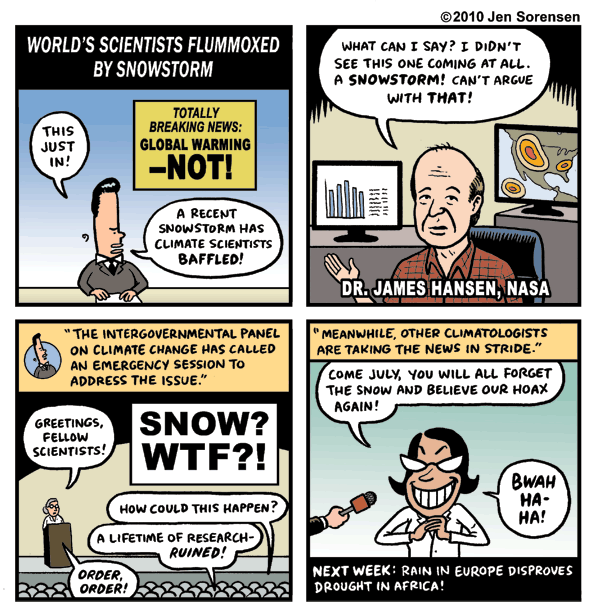 Ah, it's that time of year: Snowstorms and cold weather inspire a flurry of bad editorial cartoons questioning the science of global warming since, you know, it's really cold out. To honor the occasion, I'm sharing a strip I drew a few years ago as a reaction to those terrible cartoons.
A few readers failed to detect the snark in this one, and wrote me very angry emails attempting to explain how climate change worked. So please be sure to wear your sarcasm hat.
---