Bikes and Cars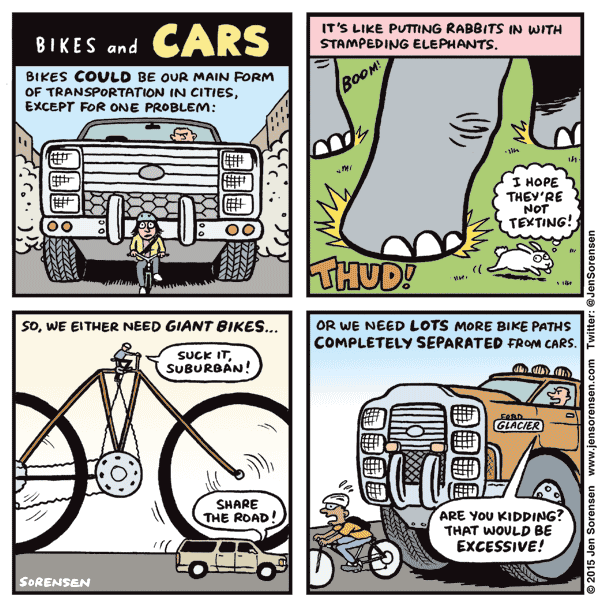 ---
I've long been meaning to do a strip about the incompatibility of bikes and cars, and Earth Day week seemed as good a time as any. Besides, it was either this or making fun of the clown car that is the field of Republican presidential candidates, and I'm not quite up for that yet.
I dream of a dedicated bike path between me and the Post Office. I would do everything by bike if it didn't involve competing with 5,000-pound missiles. Let's not even get into what those missile operators are doing while they're supposed to be watching the road. A friend told me he saw someone crocheting on the highway during stop-and-go traffic the other day.
My truck grille-drawing skills seem to have improved since I moved to Texas. Clearly there's some R. Crumb influence creeping in here too. I named the truck in the last panel a Ford Glacier because we're always naming giant vehicles after things we're destroying (See also: the Tundra).
---