Facetime Fools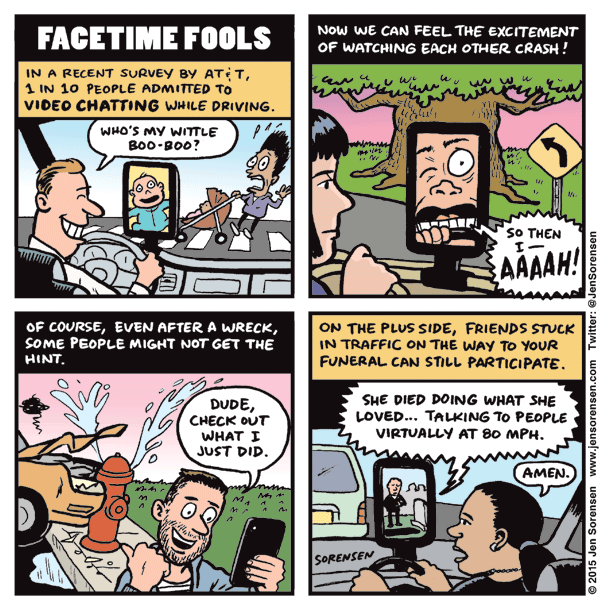 ---
From the AT&T survey mentioned in the comic:
When you see the driver next to you looking at their phone, it's no longer safe to assume they're texting. New research from AT&T shows nearly 4-in-10 smartphone users tap into social media while driving. Almost 3-in-10 surf the net. And surprisingly, 1-in-10 video chat.
Great! Because 32,719 motor vehicle deaths a year — or 10.3 out of every 100,000 people — certainly isn't enough.
---