Endgame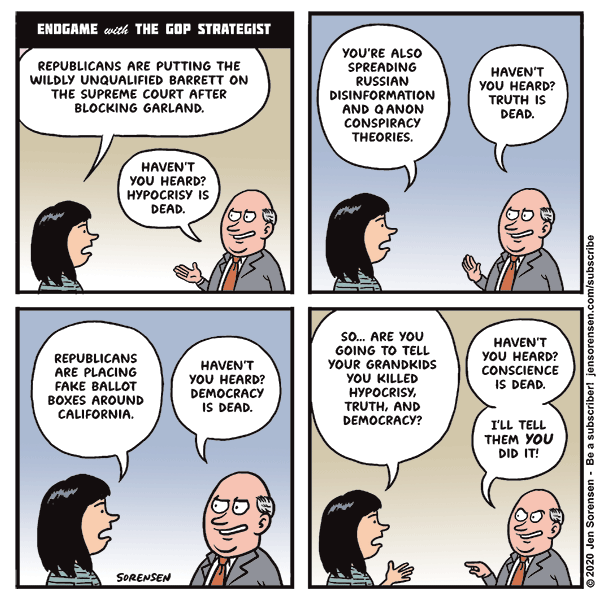 ---
As you may have heard, the Court was split 4-4 yesterday in a ruling that allowed Pennsylvania to count ballots that arrive up to three days after election day, as the state Supreme Court had ruled. This was, apparently, a Constitutional no-brainer that should have been 8-0 in favor of democracy, but four right-wing justices took a radical turn. With Barrett on the court, these election rulings will almost certainly favor Republicans.
This LA Times editorial has more on the fake ballot boxes in California.
If you are able, please consider joining the Sorensen Subscription Service!
---