Classic Cartoon: Nation of Moochers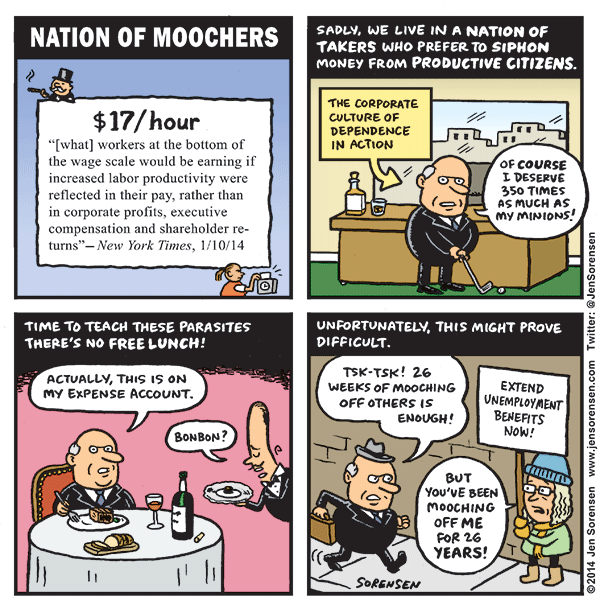 I'm taking some much-needed time off over the holidays. This is a "classic" from 2014 with some relevance to our current moment. According to the Center for Economic and Policy Research, the minimum wage would be $24 in 2020 had it kept up with productivity growth.
If you are able, please consider joining the Sorensen Subscription Service!
---