Quiz Time: Is it from Russia or the American Right?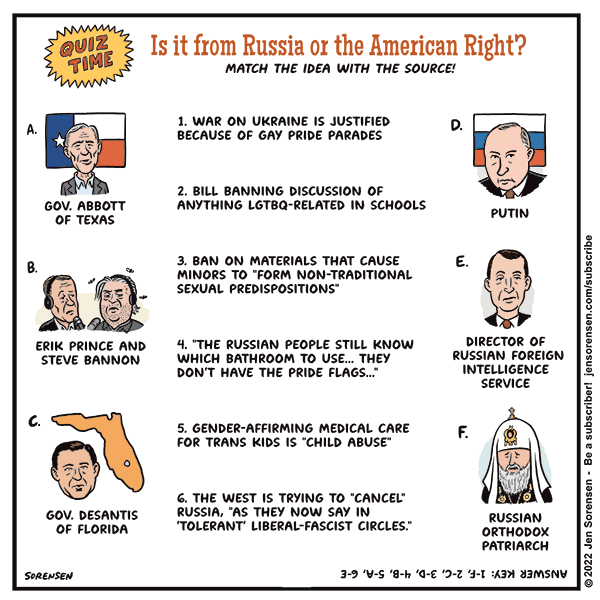 ---
The fact that we are seeing so many anti-LGBTQ bills at the state level in the US is not unrelated to Russia's war on Ukraine. Gay rights have long been used by Putin as an ideological wedge issue to forge a Russian identity in opposition to the "decadent" globalized West. Russia's "gay propaganda" law passed in 2013 casts a wide net around anything that could be remotely perceived as promoting "non-traditional" sexual relationships to minors. 
For more on the Russian Orthodox leader's remarks on the war-justifying threat posed by gay pride parades (which are allowed in Kyiv), this article has a decent summary.
Join the Sorensen Subscription Service! Now available on Patreon.
---