Book Recommendation: "Why We Drive" by Andy Singer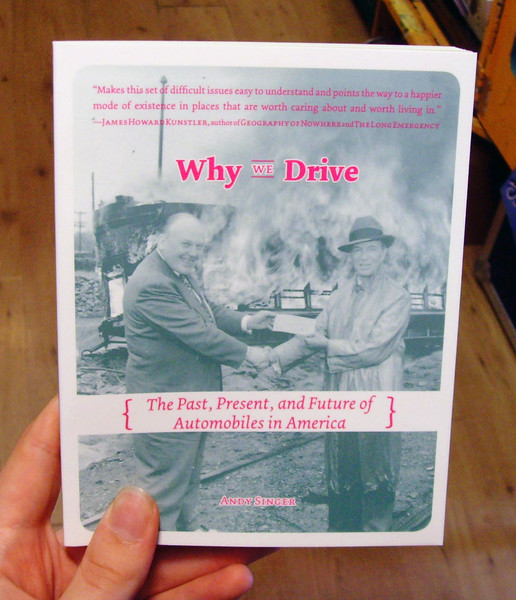 When I was in St. Paul last week, I got a copy of my cartoonist pal Andy Singer's new book "Why We Drive." Andy is a longtime transportation activist, and has thought about the effects of cars on society more than just about anybody.
The cover photo says it all: a mafia-connected attorney receiving a check from a transit company vice-prez as one of the trolley cars they were systematically destroying burns in the background. Even if you know some of the sleazy history of why the US paved itself over instead of investing in rail, Andy Singer's cartoon-and-prose expose will give you new reasons to hate cars. Loss of public space, the limitations of alternative fuels, sprawl and the clueless voters it helps create – with every topic we see cars run over our future while out of control transit agencies funnel their income to more roads instead of a better system. Witty cartoons on our witless ways and soul-crushing before-and-after photos add to the fun. And yes, Andy provides some hints on how to find an exit from the planetary parking garage. A must-read.
---