What are Dems undecided about Kavanaugh thinking?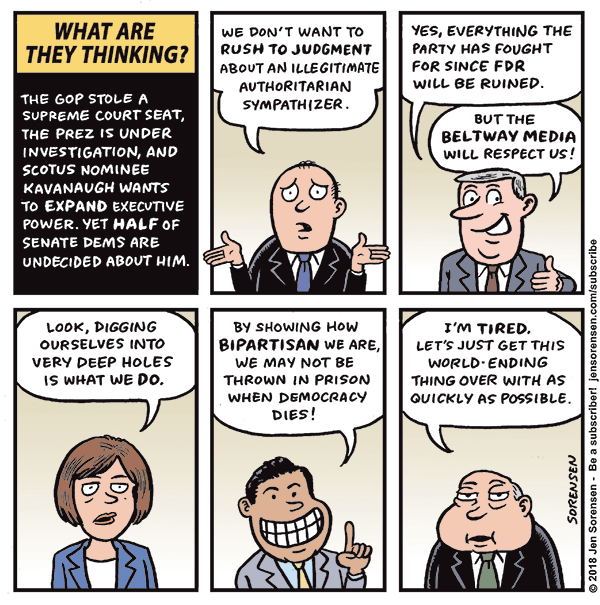 ---
To be fair, some Dems are trying to stop Kavanaugh. Democrats on the Senate Judiciary Committee tried to postpone the hearings scheduled for today, citing the possibility of criminal wrongdoing on Trump's part and Kavanaugh's apparent belief that presidents should not be criminally investigated. But half the Senate Democrats have not announced their opposition, which is not exactly helping in the getting-Republicans-to-flip department. I don't hold out much hope for that, but it would be outrageous if the Dems couldn't muster a unified front against a second Trump court pick. It's remarkable how many politicians still seem to think it's in their interest to play the "wait and see" game and pretend everything is normal. It's like Merrick Garland never even happened.
There are many good Democrats, and I've long been critical of those who equate the two parties, but Dems really lose a lot of cred when so many of them splutter so spectacularly at such a critical time.
---