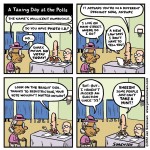 I'm playing catch-up here, as I had to go back to Virginia last week to get my stuff out of storage. If any of you are thinking about doing a cross-country move, let me advise you not to do it in fourteen different stages as I've done.
It's been a while since I did an autobiographical comic, but it felt appropriate for this one. In the process of furnishing my apartment, I have been sucked into a vortex of competing scientific claims. For example, this Planet Green article, ominously titled "Five Ways Your Bedroom is Killing You," insists that conventional carpeting, paint, mattresses, pillows, and furniture are all pretty much deadly. In other words, your entire bedroom! I've become a master of indoor-pollution vocabulary, from "bioaccumulation" to "PDBEs" (flame retardants) to"off-gassing" (probably my new favorite word).
It's hard to say where to draw the line — how much is cause for concern, and how much is marketing hype. I actually like the idea of nontoxic mattresses made by local hipsters, but the prices will kill a hipster budget. One starts to sense an eco-class system at work, with people making products they couldn't afford to buy themselves, at least not without an employee discount.
Wool carpeting, VOC-free paint, solid hardwood furniture free of formaldehyde-leaking fiberboard — it's all expensive stuff. So we have "green" products for the affluent, and for the masses? Let them be off-gassed! Now, if you'll excuse me, I need to return to my bubble.