What Gets Called "Treason"?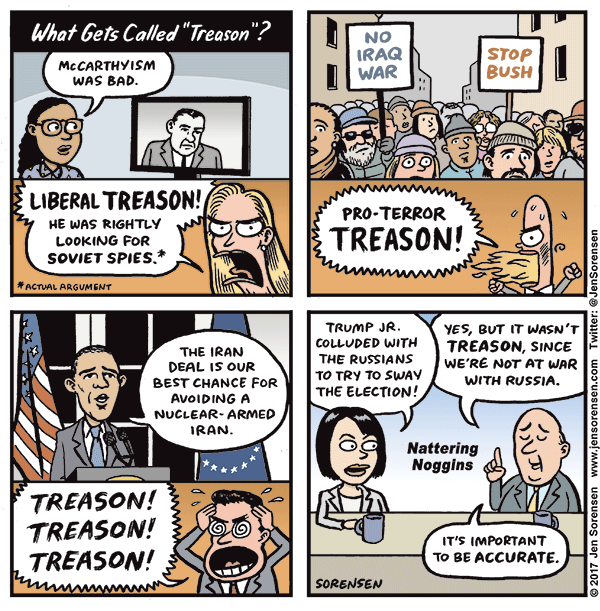 ---
The Constitution has a very narrow definition of treason — but conservatives only seem to notice when they are denying something anyone would normally call treason.
One of the supreme ironies of this whole Russia scandal goes back to Ann Coulter's 2003 book Treason: Liberal Treachery from the Cold War to the War on Terrorism. A primary thesis of that screed is that Joseph McCarthy was unfairly maligned by nefarious liberals (Joe Conason has more on why Coulter's revisionist narrative and worship of McCarthy is absurd). So here we have one of the bestselling books of 21st-century conservatism, proclaiming that liberals who were falsely accused of treason by an out-of-control demagogue are themselves treasonous for merely daring to point this out. Fast-forward to 2017, when Coulter seems strangely unconcerned by the Trump family's coziness with Russia, a repressive authoritarian state that kills journalists, quashes dissent, and is actively engaged in a plan to destabilize America and Western Europe.
---